3 killed by rocket fire in Kiryat Malachi
Two men, one woman killed
November 15, 2012 - Three people – two men and a woman – were killed in the morning when a rocket hit an apartment building in the city of Kiryat Malachi.
The victims were identified as Itzik Amsalem, 25, Aharon Smaja, 50 and Mira Sharef, 25 (pictured on top). The rocket hit Amsalem's fourth floor apartment. Samaja was killed while trying to help Amsalem's family and Sharef was killed from the blast.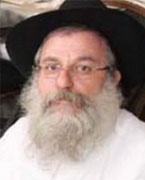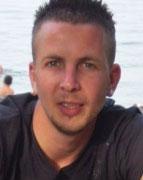 Aharon Smaja, 50 Itzik Amsalem, 25
Sharef, Chabad's emissary in India, was in Israel to take part in a memorial for the victims of the terror attack on the Chabad House in Mumbai four years ago. She was pregnant. Her husband and children were injured in the rocket attack.
The victims of the Kiryat Malachi attacks didn't make it to the fortified stairwell in their building, which did not have a viable shelter. Two people were seriously injured in the blast, one boy was moderately hurt and two infants sustained light wounds. Several others suffered panic attacks.
IDF Commissioner Yohanan Danino told Ynet that the tension in the south is expected to last for several days, and that the rocket fire is set to intensify. He said that despite Israel's advanced aerial defense and warning systems, civilian vigilance is of the essence.